The January 2000 "Millennium" issue of the National Geographic Magazine was published as a celebration of the most profound discoveries of the century.
The picture below is a photocopy of the magazine centrefold. No explanation was included.
It's important to know that the National Geographic Society has a long and distinguished history of scientific achievement, and thus a full measure of credibility. After all, why would NASA spend such vast resources in thoroughly exploring the solar system for life if there were no evidence? (Or if there wasn't such a profound technological prize involved in co-opting alien technology first?)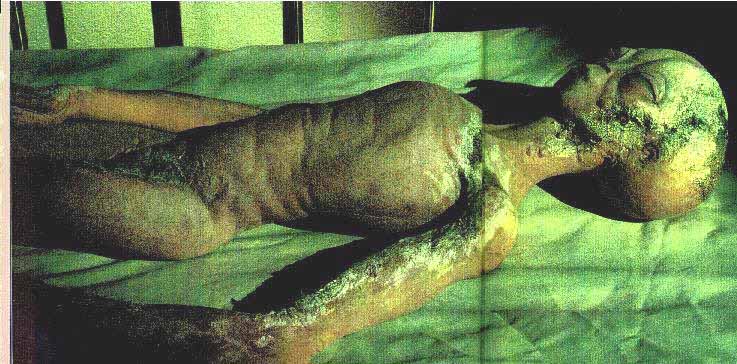 The Roswell Museum was founded by the town's undertaker, Glenn Dennis, reportedly years after he was called to the local air force base in 1947 to provide 5 child size hermetic sealed caskets where the crash victims remains could be stored for transport. Before he died, he had a taxidermist construct the model now on display in the Roswell Museum in celebration of the monumental event.
***
So,"Welcome neighbour!" (I must admit though, you're gonna take some getting used to.)
Kind regards,
David Piney